DOUBLE-EDGED PLASTIC RAZOR BLADES FOR SCRAPING AND CLEANING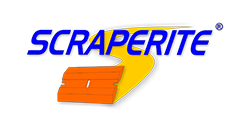 Plastic razor blades designed with two sharp edges used for scraping, cleaning and peeling. Quickly and easily removes undesired materials from most surfaces without damage. Resistant to a wide range of chemicals and solvents. They are non-metallic and non-magnetic so they will never rust or corrode and won't cause interference when used on delicate electronics or electrical components.
Shaped to fit most standard handheld blade holders used for scraping. For best results apply solvent or water to surface and scrape using mild pressure. Test in hidden area to ensure scratch free scraping.
General Purpose:
Softest material, very pliable and forgiving, for use on delicate surfaces like:
Auto paint
Other plastics
Finished wood
Painted surfaces
Soft surfaces
Polycarbonate:
Medium compound, still pliable yet durable, for use on surfaces like:
Fibreglass & gelcoat
Gaskets
Soft metals
Bathtubs and tile
Uneven surfaces
Acrylic:
Hardest compound, most rigid, mainly for use on hard, flat surfaces like:
Windows
Granite & marble
Metals
Unfinished wood
Rigid surfaces
Removes:
Adhesives
Tape
Bird Droppings
Crusted dirt and bugs
Paint overspray
Wax
Sign letters
Baked dried food
Decals